Your wedding day is the start of a new chapter! Let Spa Cahaba help you get that wedding day glow and start your journey to healthy skin. Whether your celebration is next week, next month or next year, Spa Cahaba is here to start your skincare journey with you!
Because HEALTHY SKIN IS BEAUTIFUL SKIN
Bridal Glow Boot Camp
Our Bridal Glow Boot Camp will walk you through your journey to healthy skin! This program starts with a complimentary skin check & consultation with one of our Board Certified Dermatologist. After the physician has completed a full assessment, our bridal expert will create your personal Journey to Healthy skin. This Journey will be a customized timeline for you that will guide you through your next steps and daily skincare routine to get your skin healthy and beautiful for your wedding day glow!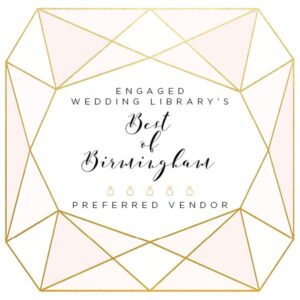 Pretty Woman
Facial
60 minute massage
Body Treatment
3 Areas of waxing
Champagne and cookies
Bridal Spa Gift
Perfectly Groomed
Facial
60 minute massage
Eye Treatment
Eye Brow
Maintenance
His & Her SpaCation
Champagne & Cookies
Couples salt bath
75 minute couples massage
Couples relaxation Refresh facial
Spa Lunch
Bridal Sparty
Up to 14 guest minimum of 6
Makeup Dos & Don'ts
60 minutes massage
Relaxation Facial
Eye-Brow wax
Brunch & Bubbly!
Cookies
Personalized Spa Favor