Goodbye Wrinkles: Wrinkle Treatment Birmingham
Aging. It has to happen, but that doesn't mean it has to show. Wrinkles can throw a wrench in our look. As one of the most universal signs of aging, wrinkles tend to crop up where we least like them to. We know them as crow's feet, smile lines, frown lines, fine lines, marionette lines—you name it. As we age, wrinkles start to criss-cross our face, especially in areas where our facial expressions reign.
But there is some good news: wrinkles don't have to define us—or those problem areas on our faces any longer. With the help of FDA-approved methods, a vibrant, more youthful look can be yours. The best anti-wrinkle technology relaxes your facial muscles, which drastically improves the look of wrinkles.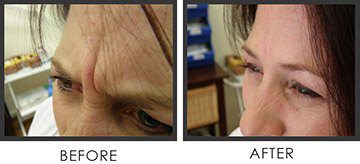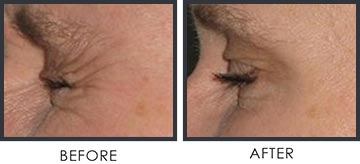 Wrinkle Relaxation Technology
What is this technology, you might ask? The tech centers around something called neuromodulators, which are prescription medical injections that temporarily paralyze facial muscles to smooth out wrinkles.
Neuromodulators offer versatility for many areas of the face: eyebrow frown lines, crow's feet around the eyes, forehead lines, and marionette and mouth lines can all be remedied by the injections. Muscle paralysis lasts for a limited time period—around three to four months' time—which means injections will need to recur. This being said, these wrinkle relaxers have proven extremely effective at reducing the striking appearance of wrinkles, with smoother skin showing instead.
How Does This Treatment Work?
We're glad you asked! Neuromodulators work by weakening the muscles in the face that contribute to wrinkles, without leaving your face wanting for expression. We've all seen the Botox treatment character in TV, film, and other media. What's great about neuromodulators is their fast action: gradual results can be seen within seven days of treatment.
Usually, discomfort rarely accompanies the neuromodulator treatment. If anything, there might be a mild sense of pain as the injections are given. As for side effects, there may be some slight bruising for a few days following treatment, which can be concealed with makeup. No downtime is associated with the treatment; you should be able to resume normal activities and return to work immediately.
What Can I Expect?
As mentioned, recovery after treatment is virtually non-existent. Plus, pain in general follows a similar suit, with the only hint of discomfort seen through a slight pin prick at the start of the procedure. However, intense exercise or lying down should be avoided for a few hours. You'll notice results within one to ten days of the treatment, depending on the circumstances.
As far as permanency goes, the neuromodulator treatment works for, on average, three to four months, but that could extend to up to six months. Some limitations to the treatment include varying results and occasional issues where asymmetry is concerned.
Who Is This Treatment For?
The neuromodulator treatment helps adults, older than age 18, who want to see the signs of aging disappear before their eyes. If lines and wrinkles cause issues or look unsightly to you, then this non-surgical treatment may just be the answer you've been looking for. Wrinkles and brow creases doesn't have to define your skin; a rested, relaxed, and rejuvenated appearance is just a simple procedure away.
What Should I Do Before and After Treatment?
In order for treatment to go smoothly, it's best to refrain from taking medications such as aspirin, as well as consuming any forms of alcohol, before your treatment. It's also good to book an appointment at least two weeks in advance from a special occasion or event to allow time for your skin to fully heal and look its best.
After treatment, you may experience mild swelling. Be sure not to massage any of these areas, as that it may interfere with the injection and affect your results. Any discomfort can be treated with an over-the-counter medication like Tylenol. Aim for remaining upright for at least four hours after treatment, and keep aerobic activity to as close to nothing as possible for the same period of time.
Count On Cahaba Dermatology
Aging is a constant in life. Time rolls on, whether we like it or not. The minute and second hands continually turn around the dial. But that doesn't mean we can't turn back the clock on your skin. If anti-wrinkle serums and other skin care cosmetics don't seem to do the trick anymore, it might be time to try a better way that offers significant results you can see: neuromodulator treatment from Cahaba Dermatology.
Wrinkles, fine lines, brow furrows—these signs of aging may seem inevitable with the march of time. But, the truth is, they aren't. Your skin's appearance can drastically improve with Cahaba Dermatology's wrinkle relaxing expertise. Coupled with FDA-approved injections, our treatment can reverse the defining signs of age, giving you the look and feel of youth that you thought was just a past memory. We'll provide you with a look you'll love to see.
Here at Cahaba Dermatology, all of our wrinkle-relaxing injections are performed by Dr. Vlada Groysman, M.D., a qualified dermatologist with years of experience behind her. Her expertise in dermatology and injections will pay dividends for your skin. Schedule an appointment with her online, by phone at 205-214-7546, or through our patient portal.