Dermaplaning in Birmingham, AL

Dermaplaning is the perfect treatment for anyone who is looking to rid their face of the short, soft hairs on your skin that are often referred to as "peach fuzz." This manual exfoliation method removes the outermost layers of dead skin cells and unwanted fine vellus hair, or peach fuzz, leaving immediately smooth, supple, and vibrant skin. And with the ability to also smooth the effects of acne scarring, including pockmarks, dermaplaning allows beauty products to more effectively penetrate the skin and makeup to leave your face looking cleaner and more fabulous. We follow our dermaplaning sessions with an infusion of high potency botanical extracts and active cosmeceuticals to leave your skin with a luminous glow. Looking for a dermaplaning treatment near you in Birmingham? Read on.
What Is Dermaplaning?
It's a skin care treatment that's safely performed using a specialized, medical-grade scalpel scraped along the skin at a 45 degree angle. Before the treatment itself, the skin is thoroughly cleansed and dried, and then the aesthetician places the scalpel at a slight angle and passes over the skin several times in a smooth motion.
The dermaplane treatment is highly effective because it is physiologically impossible for fine vellus hair to grow back thicker after the procedure. That means that even one session is effective at achieving the smooth, youthful skin you want. And because of its efficacy in eliminating dead skin and fine hairs, the dermaplane treatment can enhance the results of facials and chemical peels.
The Benefits of Dermaplaning
Dermaplaning helps the skin look and feel smoother and brighter, and your products will penetrate making them more effective. It is especially good for people who have a lot of red in their skin as it does not break delicate capillaries like Microdermabrasion. Make-up artists encourage their clients to get dermaplane treatments or micro peels one to three days prior to events because the skin is much smoother and makeup sets nicely because we remove the vellus hair from the face. You'll achieve the best results when you repeat the procedure about once a month.
Improves Appearance
By removing the most damaged and lifeless top layer of the skin, you'll improve its color, clarity, tone and texture. Also, the scraping stimulates collagen development in the skin which will, in turn, encourage new healthy skin cells and skin cell growth for more radiance.
Heals Sun Damage
The treatment removes discoloration caused by sun damage to reveal a more youthful and radiant layer of skin. When your skin has been damaged by the sun, it's often dehydrated and flaky, and the dermaplane treatment will restore supple hydration of the skin.
Supplements Chemical Peels
You can utilize dermaplane treatments before chemical peels and other facials, since the open and exfoliated skin better allows other masks and treatments to soak in for more comprehensive cleansing effects. Unlike a chemical peel, though, you likely will experience minimal peeling, if any, after a dermaplane procedure.
No Pain
It doesn't hurt at all. You'll feel only a mild scraping. If your skin is exceptionally very sensitive, your aesthetician will adjust to use a lighter touch. During every treatment, we always ask for feedback and encourage communication.
No Downtime
Because there is little to no peeling, this treatment requires no downtime. You can go directly back to work, which makes dermaplaning the ultimate "lunchtime peel." It's great skin care maintenance for busy lifestyles.
Book Your Dermaplaning Appointment
If you're looking for a dermaplaning facial near me, we've got you covered at Spa Cahaba in Birmingham, AL. All the expertise of a full-service dermatology practice combined with a mind and body-healing spa, we're able to provide skin care for all skin types. Book an appointment with us today to secure your spot and learn about payment options.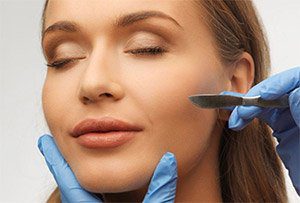 [/vc_column_text]