Build Muscle & Sculpt Your Body
Trust the one and only non-invasive procedure to build muscle and burn fat—EMSCULPT. Because it's not just about looking great, it's about feeling great.
It's Easy To Get Fit
With Emsculpt
Muscles represent approximately 35% of your body—but other devices and procedures only address fat. EMSCULPT is equivalent to going to the gym 5 days a week for a year. It's the only procedure that helps you burn fat and build muscle, so you come out looking and feeling your best. With EMSCULPT, you get that post-workout feeling of accomplishment, without any of the sweating or fatigue.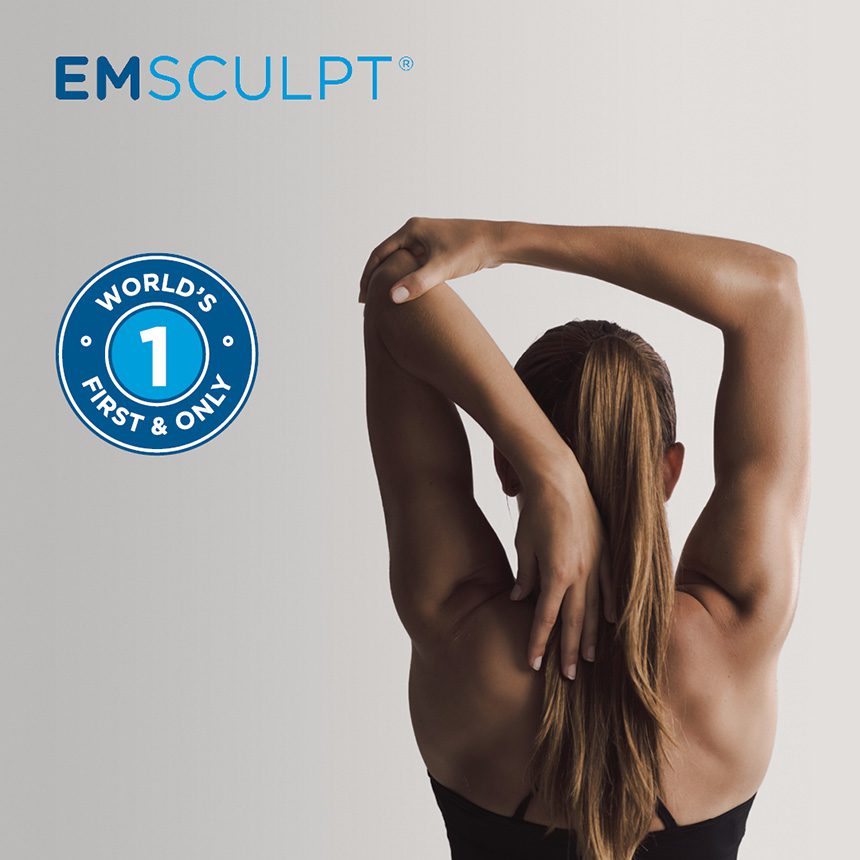 Other procedures out there often exclude a lot of potential patients, but EMSCULPT is for anyone—whether you're just starting your weight loss journey, you're looking to gain muscle, or you only have those last few pounds to lose. Get rid of your unwanted fat, and tone whatever is left—it's the perfect combination for a body that looks and feels great.
This treatment is the world's first non-invasive procedure for getting rid of stubborn fat. There's no surgery, and no downtime whatsoever—you can even go straight to work after a session! One of our EMSCULPT experts will work with you to create an individualized treatment plan tailored to your specific goals, and that's the only planning and prep you'll need.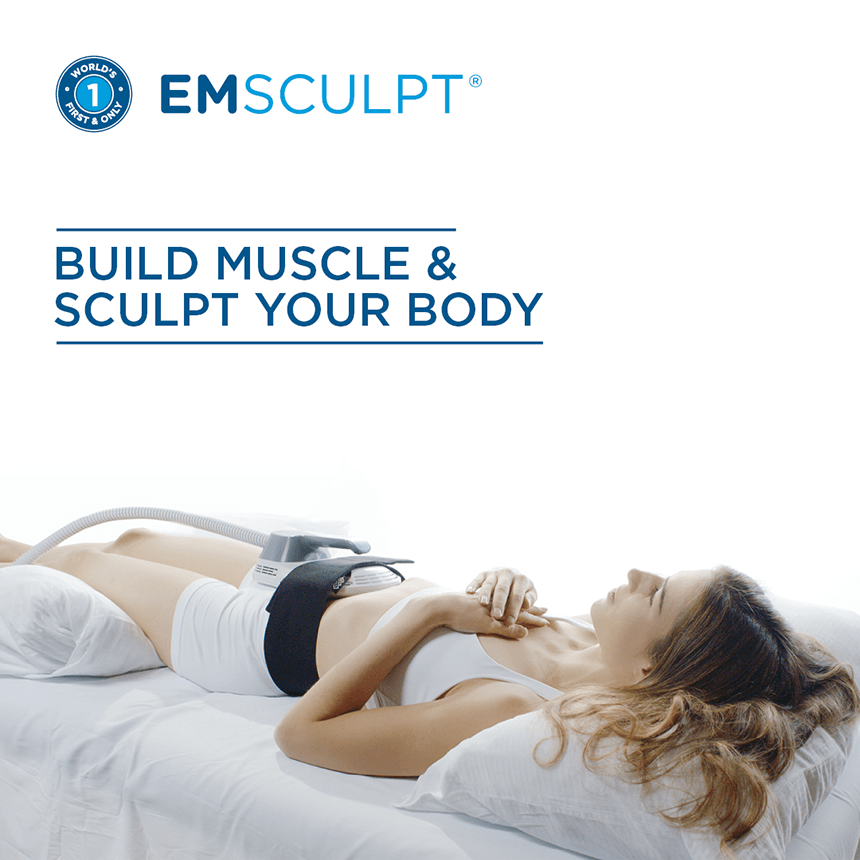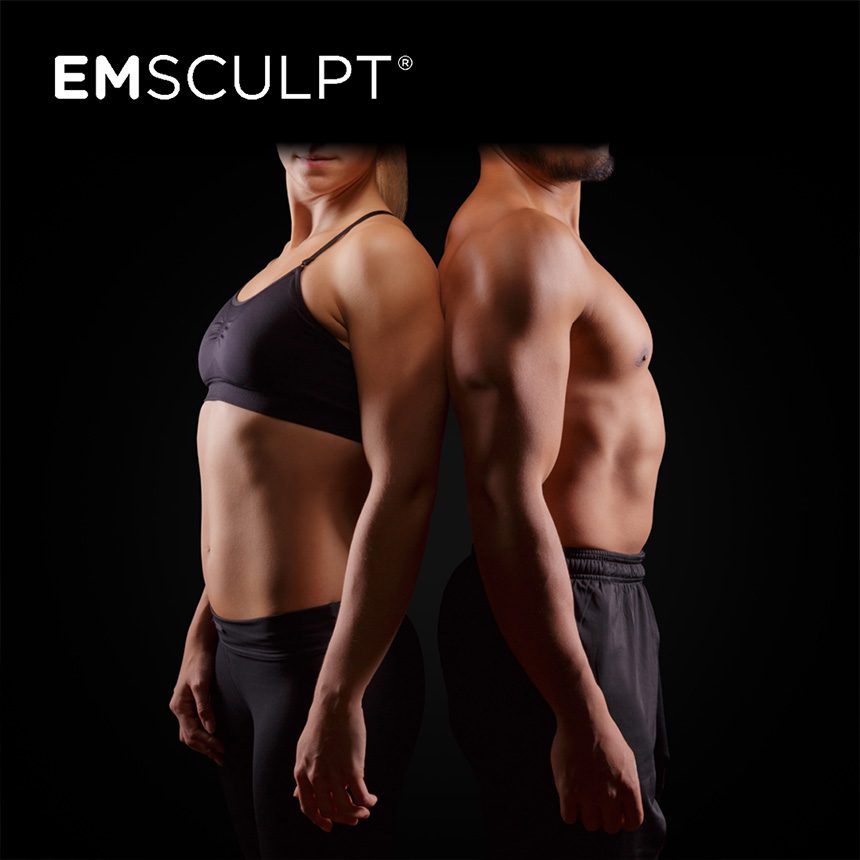 EMSCULPT uses a high-intensity focused electro-magnetic technology that induces 20,000 powerful muscle contractions per session—that's something than can never be achieved through normal voluntary muscle action. This means you get unreal results, without ever having to sweat. The EMSCULPT technology causes your fat cells to become overwhelmed, and leads them to initiate apoptosis, or their programmed death. The result? Intense muscle growth and fat burning.
EMSCULPT is the world's first non-invasive butt lift procedure. This procedure is clinically tested, safe, and effective. The results are undeniable, and will leave you feeling great long after treatment. Not to mention, EMSCULPT is more cost effective than other body sculpting treatments. Each session only takes about 30 minutes, and there are zero side effects.
1. Emsculpt Burns Fat and Builds Muscle at the Same Time
2. You Can See Fat Reduction and Muscle Toning in 3-4 Weeks
3. Emsculpt Procedure is Painless
4. Treatment Time is 30 Minutes
5. Emsculpt Has Zero Side Effects
6. It's Safe, FDA-Approved
7. Emsculpt is Equivalent to going to the gym 5 Days a Week for 1 Year
8. There's No Pre-Treatment Planning or Prep
9. Emsculpt is the First and Only Non-Invasive Butt Lift
10. It is more cost effective than other non-invasive and invasive body sculpting treatments
"Emsculpt was amazing! It felt like I was doing thousands of squats. It did exactly what I wanted, it lifted and toned my buttocks."
- Stefanie
"Emsculpt made a big difference to my life, has definitely taken me to a next level in terms of how I look and how I feel."
- Danny